Many of us have played the games online. But not many have not thought about how to create such a site yourself. In our article, we will tell you how to create a gaming website.
Surely you at least once yes played these simple, but addictive "killing" times. And I think many have seen fun sites with hundreds of these flash toys. Moreover, the attendance at such sites is often very, very high. Is it possible to make a site for games in WordPress? Yes, it is! And a great plugin called MyArcadePlugin will help us with that. You can see an example of the created gaming website https://maingamers.com/.
What can the plugin do?
MyArcadePlugin allows you to quickly create a virtually complete WordPress gaming site with a ready-made design and, most importantly, content. That is, in fact, with flashpoint flash games. The developers themselves call it a "Powerful WordPress Arcade solution", which is a complete solution for arcades based on WordPress.
You can download many varieties of games with this plugin. For example – food web game online or web browser games multiplayer.
One of the main "chips" is that the plugin allows you to literally in one click publish dozens or hundreds of games from ten game distributors. And it does it according to all the rules of SEO.
Technically, it looks something like this. We choose in the settings of the plugin – to show us a certain number of games from all available or from individual developers. See the total list of flash games and click on your favorite – Publish. The plugin itself will create a separate post with the game, description, tags, and pictures. For the lazy ones, there is an option to automatically publish a given number of games per day.
The plugin itself is both paid versions – MyArcadePlugin Pro, and there is a free version – MyArcadePlugin Lite with reduced functionality and a number of games, but quite independent.
Download plugin free
After downloading the file, you should find the file in your downloads file zip. Now you can upload this file to your WordPress site.
How do you make a simple game website?
MyArcadePlugin settings
The plugin is installed by the usual method for the free version and, respectively, through the purchase and download for the paid version. Note that with the paid version are a few more auxiliary plugins and a great standalone theme "honed" specifically for this kind of game site.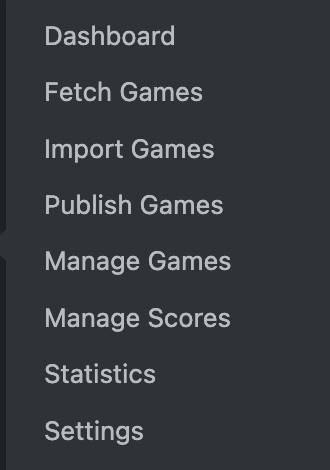 After installation, go to the new menu section – MyArcade. Inside we find 6 tabs (in the PRO version 3 more tabs are added).
Dashboard
General information about the plugin, themes for the plugin, news, and more.
Fetch Games
Select/receive games. This section selects several filters – which games, by genre, and from what developers want to see and download.
Discord import games
Section for manual download of games on the server and on the site. Here you can also download thumbnails, screenshots, descriptions, and launch instructions.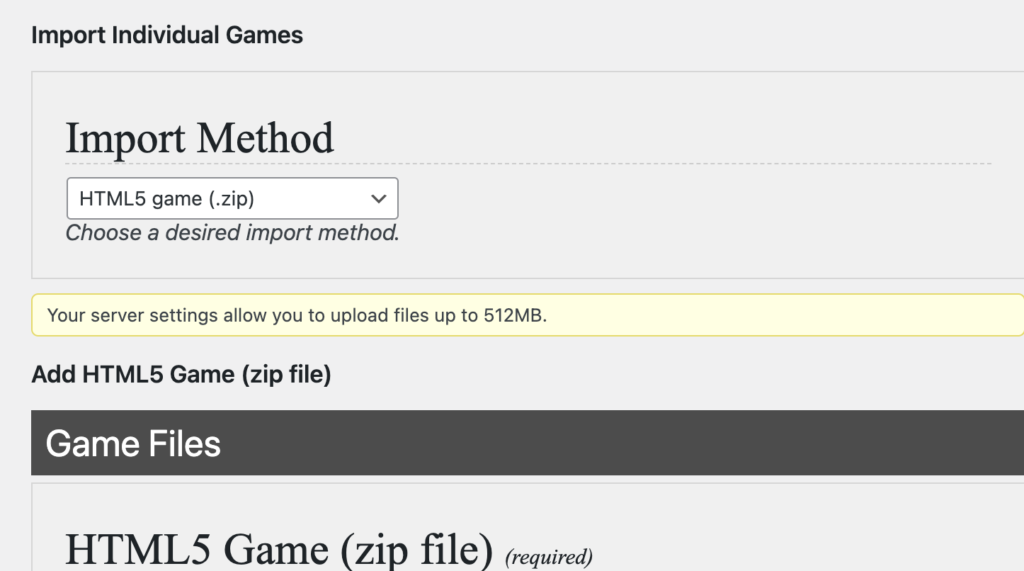 How to publish game?
Set up automatic publication of games on site. What genre, with what time interval, and how many posts to publish at a time? Optionally specify whether to upload pictures, screenshots, etc.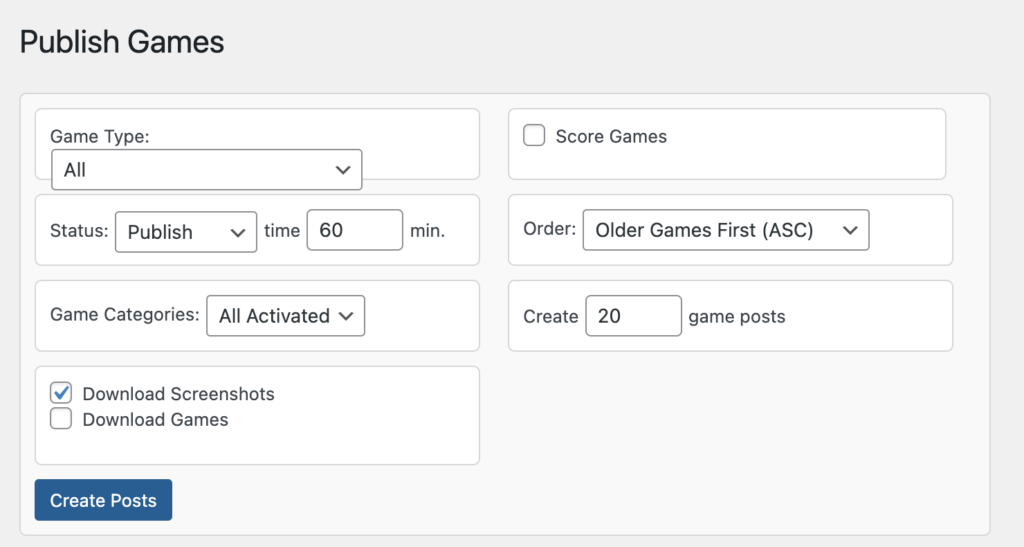 Manage Games
List of all games obtained in the first section. Here you can publish your favorite flash games, partly pre-edit before publication and delete previously published (not only the game is deleted, but accordingly the entire entry). Many filters are attached.
Options
The main menu of fine-tuning, in turn, is divided into 13 unfolding menus. Actually, with the general settings, there are only 4 sections. The rest relate to the finer points of working with individual distributors (affiliate programs, the parameters of the download of certain moments specific to this developer).
General Settings – the main settings of the plugin. Saving results of players, number of published games, and in what status to publish them (can be as drafts or scheduled for publication). What to upload together with games (pictures, screenshots), whether to remove games from the server when deleted from the list of published. Setting the publication interval and genre categories, setting tags and number of guest games (then you will need to register), and setting messages.
Translation Settings – you can enable and configure the automatic translation of texts through Microsoft or Google translators, using the appropriate Client ID or API Key.
So, if you really need to create a similar game site with flash games on WordPress, pay close attention to this powerful plugin. He is able to greatly simplify your task.