Copywriting is a freelance profession; specialists in this field work with SMM agencies on a freelance basis or work with several customers. Its duties include writing commercial articles optimized for search engines. Literacy, creativity, and love of copywriter skills are especially important for this profession.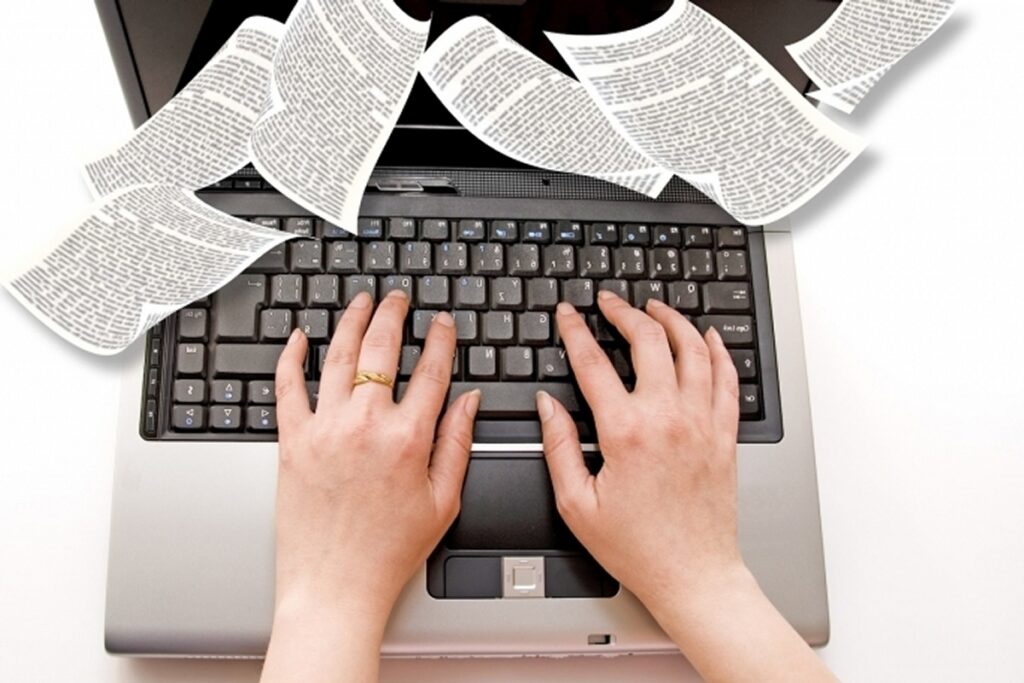 Let's find out how to become a copywriter from scratch and without higher education, and where a beginner can look for work.
They create the perception of a company, brand, or organization. Unlike a writer, whose goal is to entertain an audience, a copywriter is trying to sell a product, service, or brand to a specific target audience.
What a beginner copywriter should know
Literacy is the #1 skill for a copywriter, but it's not enough to create texts that are fun to read. A copywriter is also required to know what should contain copywriter skills resume:
Fundamentals of Internet marketing;
The basic principles of SMM;
MS Office (Word, Excel, PowerPoint) and Google online services (websites, tables, documents);
The blind method of typing;
Google Docs;
English at a basic level;
Formats and styles of commercial text;
Theory of literature;
The principles of journalism.
What are the copywriter skills?
In every profession, the advantage is gained by the one who has certain personal qualities, necessary for the successful fulfillment of tasks. For a copywriter, such qualities are:
Perseverance — since you will have to spend a lot of time in front of the computer;
Attention — will be useful for fact-checking and proofreading texts;
Self-criticism — it is important to be able to look at your text through the eyes of the customer and the potential reader;
Discipline and self-control are important qualities for every freelancer, who has to create his own schedule of work and rest.
Creativity — the ability to look at things outside the box will set you apart from your competitors;
Love for literature and writing — it is impossible to work with texts without them.
The profession of a business copywriter is perfect for introverts who prefer quiet work in solitude. That's why communication and teamwork skills are not so important here.
The main thing is to be able to write a beautiful and interesting text that meets the terms of reference and fulfills its commercial objectives.
How to become a copywriter with no experience and Professional Duties
The direct responsibility of a copywriter is to create a commercial text. It can be a detailed long read or a product card, an article in the genre of storytelling, or an instruction manual for a household appliance. The copywriter can write anything, in any format, but he also has other duties:
Editing and checking the text to determine its uniqueness and compliance with SEO parameters;
Creating a content plan and placing texts on the site;
Filling out the online store;
Searching for visual content to illustrate texts (photos, gifs);
Writing scripts for video and advertising clips;
Naming and creation of commercial offers;
Development of posts for social networks;
Writing letters for mailing lists.
In general, the copywriter works on creating textual content of any format and orientation. A content manager, an advertiser, copywriter social media, a marketer, and an SMM specialist are the nearest related professions.
Ideally, the copywriter should be knowledgeable in advertising, marketing, and SMM, which will allow him to create really high-quality and interesting texts that will help to attract and retain the target audience. You can also improve your copywriting skills with a copywriter online course.
Advantages and disadvantages of the professional content writer vs copywriter
The profession of a copywriter suits people who wish to manage their own time, rather than being subject to a rigid work schedule. While working as a copywriter, you can plan your own work and rest schedule, which is an advantage for many people. Also, the profession of a copywriter has other advantages:
Realization of creative abilities related to writing and composing;
Ability to vary the level of employment from part-time to full-time, depending on free time;
Ability to work remotely from anywhere in the world;
Employment in several projects at the same time, which eliminates boredom and routine;
The relative ease of profession in the presence of assiduity and ability to write;
There is no need to receive a specialized education;
You can set the price for your work yourself.
Copywriting is one of the most accessible and in-demand spheres of activity on the Internet, which is what has made the profession so popular these days. But it also has disadvantages that are important to remember for beginner copywriter:
Earnings are directly dependent on employment — here you are not paid for empty hours, only the final result is important;
Stiff competition and dumping, because of which beginners are forced to work for a pittance;
Irregular working hours and weekend work;
Difficulties in finding customers;
Instability of work and income.
In addition copywriting is associated with a lack of communication, because the freelance workforce most of the time to spend alone. You can also read information about software copyright.