WordPress (WP) is an open-source content management system (CMS). CMS is the most popular way to create a website at the moment. CMS is a system for creating and managing a website. In simple words, this is a program with a user-friendly interface for creating a web resource. You can use code in it, but it's not required. Thanks to this technology, everyone can create a page for themselves. In this article, we will get to know the pros and cons of WordPress.
In the software market for creating Internet resources, Joomla, Drupal, and 1C-Bitrix are fighting for the championship, but the most popular CMS is WordPress. According to W3techs, WP is used by 64.7% of all websites that are built on CMS. This is 41.1% of all sites in the world. The New York Times and Forbes use this platform for their blogs. WordPress gained much popularity for its user-friendly interface and great features.
What do you need to know to work with this CMS? The program does not require knowledge of the code. You just need to go to the admin panel and get a little familiar with the interface.
Plugins allow you to expand the functionality of the program. Thanks to them, you can create both a simple one-page website and an online store with hundreds of products. The interface for publishing articles and notes is somewhat reminiscent of the familiar Microsoft Word: 
For experienced developers, WP gives you the ability to use PHP. Since this CMS is open source, the interface can be upgraded and made even more convenient for you.
Pros and cons of WordPress
Advantages
Free platform. CMS WordPress is completely free. You only pay for the domain and hosting (or VPS) where your website files will be stored. The software and plugins are often free too.
Open-source. You will not need to pay for WordPress software.
Easy installation. The setup takes a couple of clicks. If new updates are released, the program itself will report them and offer to update.
Ease of management. You don't need programming knowledge for daily tasks like writing and editing posts, uploading and editing images, or installing plugins.
Clear interface. It is enough to look at the name of the button and it will immediately become clear what can be done with its help.
Ready-made themes for different sites. Inside the CMS, there are many free templates for different types of resources (corporate, blog, news). It doesn't matter if you're making a portfolio for a photographer or a website for a medical company. There are templates for any business. Third-party developers also sell self-developed themes.
Flexible site settings. Dozens of plugins are available to WordPress site owners that can solve any technical problems and expand the functionality of a web page.
SEO-oriented CMS. Working on SEO is very important for modern business. WP is ready for such a developer request. There are already plugins (like Yoast SEO) that help you promote your site. With their help, you can put meta tags, make XML maps and place keywords in a couple of clicks. Automatic adaptation for different devices. Now it is important that the site does not lose its beauty and convenience when working on mobile devices.  The app engine WordPress immediately generates the appearance on any device. While working on the design, you can always switch to mobile device mode and see how users will see the site in this version.
Support from many hosting providers. Hosting is an important part of a website. It stores all resource files. WP is "friends" with all major hosting providers, so you can choose any company you like.
Big community. There are a lot of WordPress users, and they are constantly sharing their findings on the official forum. If you don't know something or have some problems, you can quickly find a solution.
Flaws
Despite the many positive aspects of the program, CMS has some disadvantages.
Lots of third-party software. Many themes and plugins WordPress are created by third parties and may contain bugs. Before installing a new add-on, read the reviews, and ask the community for their opinion about the plugin or theme.
The page may take a long time to load. A large number of plugins affect page loading. However, installing a caching plugin usually solves this problem.
Incompatibility of updates and plugins. A large selection of plugins is not only a plus for WordPress, but also a real pain. Some plugins and their updates may cause various bugs (errors). Errors can also occur due to updates to WordPress itself. You may lose compatibility with installed add-ons and themes. In this case, you will have to roll back to the previous version of the site.
There are security issues. Since the program is distributed as open-source, it is easier for attackers to find vulnerabilities. Also, suspicious plugins can cause viruses. WordPress developers are struggling with this problem. They release patches on a regular basis to make the system more secure. There are also many effective plugins that also protect the site.
There is no technical support. Lack of technical support can create some difficulties. You will need to study the interface and deal with problems on your own. However, WordPress has a very active community, so you can find a solution there.
Does not sync with 1C. There is no tool for working with 1C inside the program. If you still need to do this, you will have to invite programmers to work with the code. However, this is a difficult task even for experts.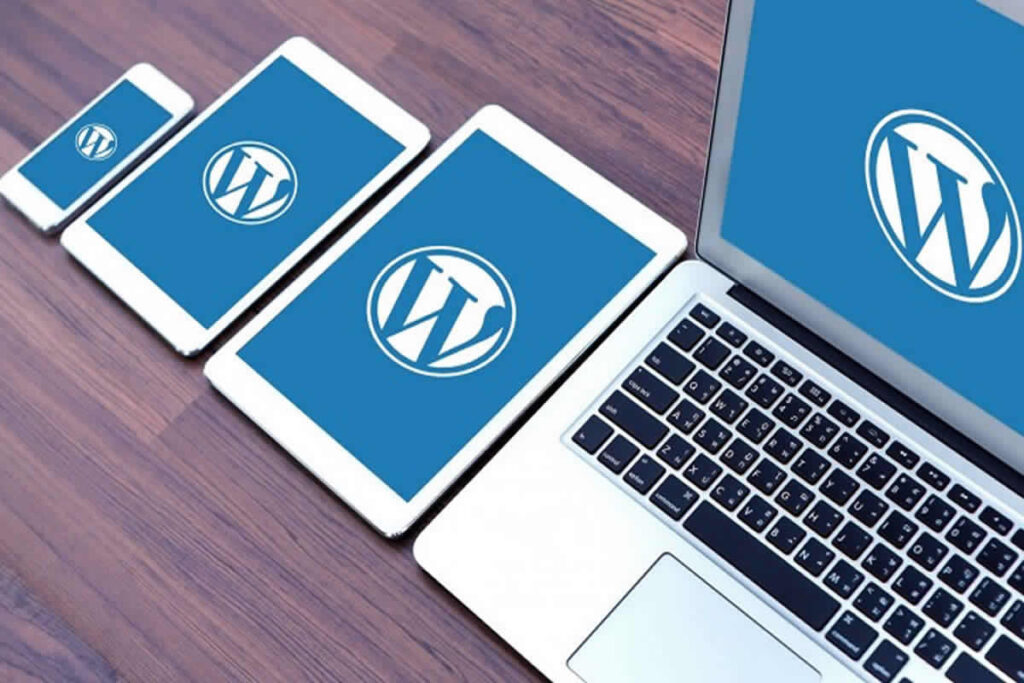 What kind of websites can be made on WordPress
The great possibilities of CMS allow you to make almost any web resource – both a business card site and a corporate one. It all depends on the functionality that is needed on the site. For example, WP has a problem with databases and optimization. Therefore, for very large sites, a self-written version is better. However, not many people need complex settings, and most often CMS capabilities are enough.
Which WordPress sites are best suited for:
Blog. Initially, WordPress was a blogging platform. In it, you can easily and quickly lay out textual material. The blog does not require a lot of functionality, so there will be no problems with plugins. Also, many templates have already been created for the blog. For example beauty blogs WordPress,  affair blogs WordPress, nature blogs WordPress, and others.
News sites. For a news portal, as well as for a blog, it is important to quickly and easily publish content. CMS adaptability for different devices will allow readers to get acquainted with the news from a smartphone or tablet. In this case, the owner does not need to do all the settings himself.
Portfolio. Photographers, designers, artists, entertainers, and other creatives sometimes need a website to store their work there. The program has many options for posting photos: galleries, carousels, sliders, lightboxes, and much more.
Business card site or one page. Companies do not need to have large corporate resources with dozens of pages. Sometimes a small welcome page is enough, where the user can find answers to their questions and find out the contacts of the organization. It is not advisable to invite programmers to create such a business card. It is much cheaper and faster to create such a site on a CMS.
Online store. It would seem that an online store is difficult. However, WordPress has a WooCommerce plugin that makes it easy to create an online store with hundreds of items. Also, WordPress developers and third-party specialists have already created hundreds of templates that further speed up the process of creating a store. You only need to upload your products.
This is just a small list of what you can do with WordPress. On these sites, you can a classified WordPress theme for free download.
Diferencias entre WordPress.com y WordPress.org
On the Internet, you can find two sites – WordPress.com and WordPress.org. Many people have a question, how do they differ from each other? Both of these sites officially represent the WP product. However, they offer a different set of services.
On WordPress.org you can download the program itself, plugins, and themes. To place your site on the Internet, you will need to order a domain and hosting from a provider.
WordPress.com is a hosting platform with WordPress CMS. You don't have to download or install anything. You just need to create an account. The company will give you a subdomain (for example, myite.wordpress.com) and host it for free. If you want to remove the "wordpress.com" part of the address, you can upgrade to a paid plan. The main disadvantage of wordpress.com is that it is impossible to work with PHP. You can only use what the company offers. It also has no plugins. There are only built-in additional functions.